"

Moonflower's voice shimmers over a wistful fiddle and a dusky resonator guitar. It calls to mind the enchantment of youth, the jubilation of love and the comfort of kinship." - Michelle Bacon
Lily B Moonflower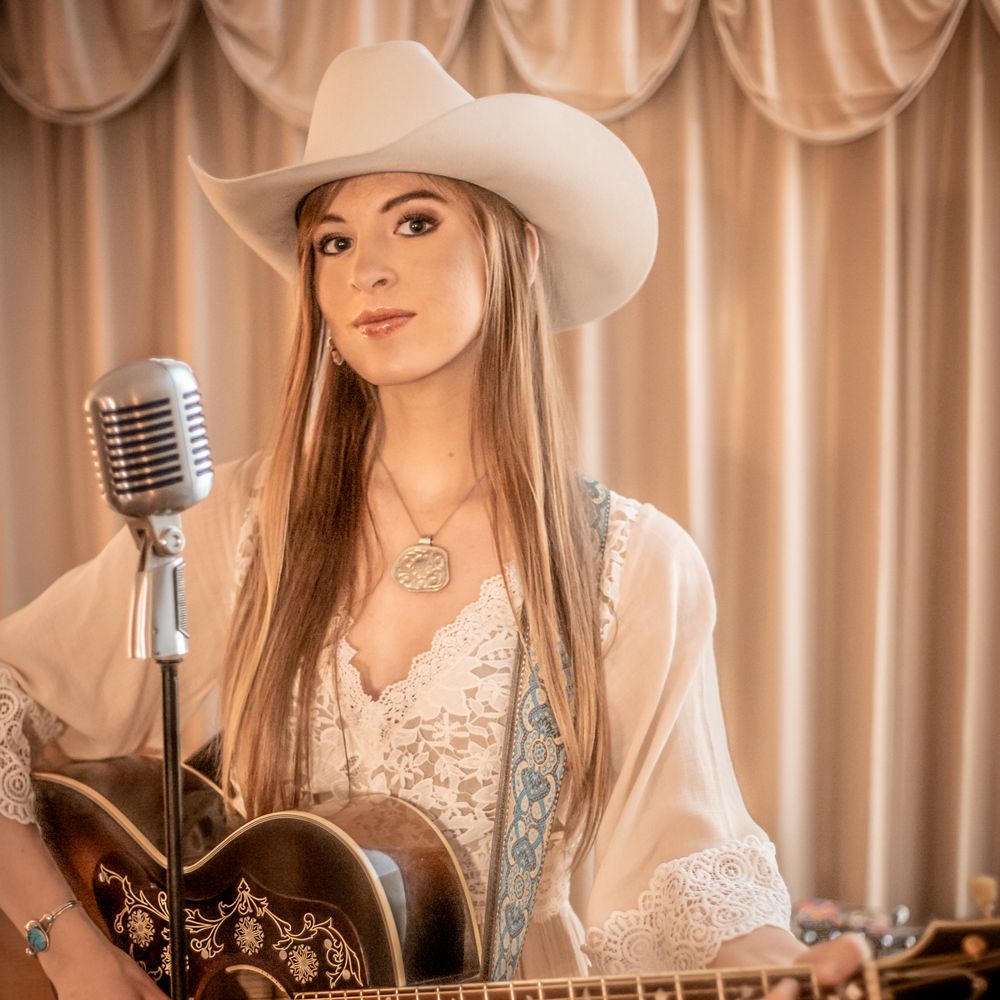 Folk N Roll with a TWANG
Lily B Moonflower is a songwriter with a velvet voice and a performer that finds joy in sharing her lifelong craft, carrying on traditions of roots music, and connecting with the souls of the world thru song.
She refers to her style of music as, Folk 'n Roll With A Twang. Lily's handscripted lyrics are uniquely crafted and are delivered with grace and grit. She is able to connect with her audience on a profound level and leaves a lasting impression on the folks she meets. Her original songs are like colorful sonic tapestries that uplift any spirit. Her style of writing reflects her genuine soulshine and her unique perspective. 
Combining honest lyrics with soaring vocals, and intricate instrumental interplay, the Lily B Moonflower Band puts a unique spin on a classic sound & captivates audiences with their unforgettable performances! Their debut album "Moonflower" was released in 2021 and in the words of musical legend & guitar aficionado, Larry Keel, he raves about it, saying it's "Sometimes bright & feel-good, sometimes moody & haunting. Overall this is fresh honky tonk, fun-country that stays with me LONG AFTER LISTENING to the songs...A rich smoky honey voice that is instantly captivating," Stream "Moonflower" today from Spotify or iTunes, via this link ffm.to/w41kapx.ois AND catch the Lily B Moonflower Band on tour in 2022!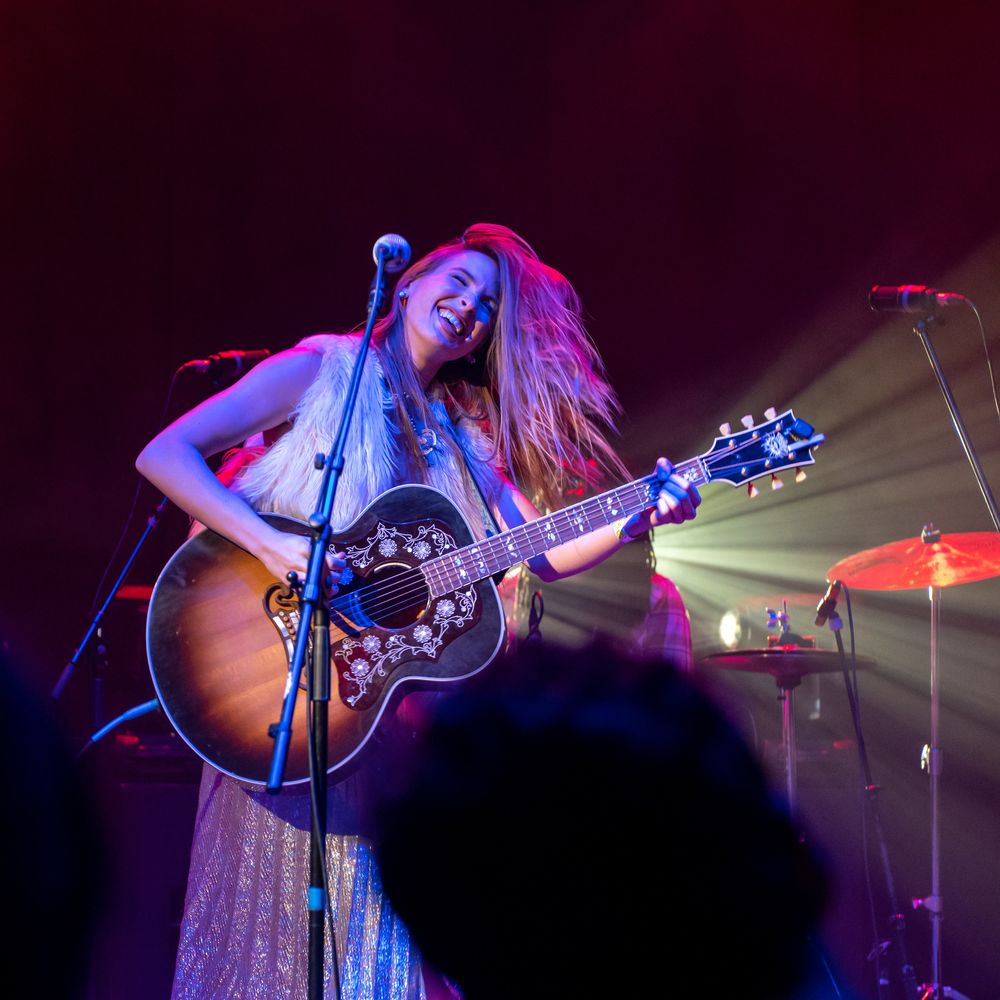 Lily has directly supported some amazing artists, including:
Lukas Nelson & Promise Of The Real 
Sierra Ferrell
Keller Williams
Jim Lauderdale
Kenny Chesney
Todd Sheaffer
The Hillbenders
Chuck Mead 
John Fullbright
and more!
Career Highlights
Music Festivals
Hillberry Music Festival - Eureka Springs, AR
John Hartford Memorial Festival - Springville, IN
Roots N Blues Festival - Columbia, MO
Folk Alliance International Conference - New Orleans, LA
Brookings Art & Music Festival - Brookings, SD
Five Star City Fest - Senatobia, MS
Missouri Country Festival - Columbia, MO
Lovegrass Music Festival - Wilson State Park, KS
Pickin On The Picknic - St Louis, MO
Walnut Valley Bluegrass Festival - Winfield, KS
Rekinection Music Festival - French Village, MO
Halfway to Everywhere Music Festival - Emporia, KS
Kaw River Roots Festival - Lawrence, KS
Plaza Art Fair - Kansas City, MO
Venues
The Blue Note - Columbia
20th Century Theater - Cincinnati
Arrowhead Stadium - KCMO
Aztec Theater - Shawnee
Hernando's Hideaway - Memphis
Folk Alliance Int. Conference - New Orleans
The Farm - Eureka Springs
The Colony - Tulsa
Rose Music Hall - Columbia
Chelsea's - Eureka Springs
Knucklehead's Garage - KCMO
Diamondhead Resort - Tahlequah
Country Club Plaza - KCMO
Lily B Moonflower Band LIVE
Lily B Moonflower Band Press Photos